WHO WE ARE
We are a group of researchers at KAIST with the common vision of leading the world in HCI research and education.
HIGHLIGHTS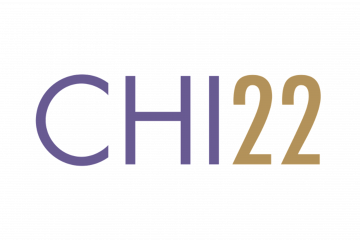 We will participate in CHI 2022. Find out our papers and achievements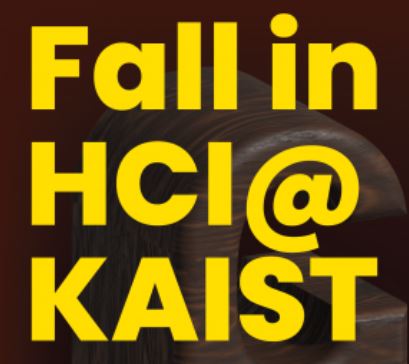 We will have a Talk & Mentoring Session on Dec 3rd, 6th & 7th. Please check the link below for information.
For Students

For Researchers

For Sponsors
What's happening now


HCI@KAIST
3 months ago
RT @haesooheatherk: 📣RT 부탁드립니다‼️‼️
카이스트 인터랙션 연구실에서 인터뷰이를 모집합니다!
트위터에서 💎타인의 발언, 행동 등을 지적하거나 비판해 보신 경험이 있는 분💎들을 찾습니다. (타래로 이어짐)
참여 신청 링크: ht……
Read More




HCI@KAIST
4 months ago
"How should we make videos non-visually accessible?" Following the video creation process, she worked on generating audio descriptions, embed descriptions, interactive audio descriptions, and enabled search for video accessibility. https://t.co/7sV2yBityC…
Read More




HCI@KAIST
4 months ago
Vera presented three exciting approaches for XAI — mapping XAI questions to user needs, exploring inequalities of XAI, and actionable understanding of different stakeholders. https://t.co/dt0bGxLR7O…
Read More




HCI@KAIST
4 months ago
[Fall in HCI@KAIST]
Our last talk session of "Fall in HCI@KAIST" has just started! 🍕🥳
@amypavel (Assistant Professor at UT Austin) is now giving a talk💬 at the HCI@KAIST seminar. The title of this interesting talk is "Human AI System for Making Videos Useful." https://t.co/W0PBwqZqgM…
Read More




HCI@KAIST
4 months ago
[Fall in HCI@KAIST]
Good morning 🌞
Our third talk session of "Fall in HCI@KAIST" is HAPPENING NOW!
@QVeraLiao (MSR Montréal) is now giving a talk💬 at the HCI@KAIST seminar. The title of this interesting talk is "Human-Centered Explainable AI (XAI)." https://t.co/UqUkjW1FYk…
Read More




HCI@KAIST
4 months ago
@SeongkookHeo One of the takeaways!
"Your research isn't you."
"You are growing." https://t.co/znYM3WDnWZ…
Read More




HCI@KAIST
4 months ago
[Fall in HCI@KAIST]
Our second Talk Session of Fall in HCI@KAIST is NOW HAPPENING!
Prof. @SeongkookHeo is now giving a talk💬 at the HCI@KAIST seminar. The title of this interesting talk is "Why and How I became a professor." https://t.co/1ZVMnbfki5…
Read More




HCI@KAIST
4 months ago
RT @imjuhokim: @hcikaist is hosting an exciting event over the next few days with four amazing HCI scholars. All talks are on Zoom and open……
Read More




HCI@KAIST
5 months ago
RT @yoon0u0: [ Looking for interviewees 👋]
Hi, I'm Yoonseo, a Ph.D. Student in KAIST (), working with Prof. Juho Ki……
Read More




HCI@KAIST
5 months ago
RT @imjuhokim: Pleasantly surprised by #chi2022 results this year! @kixlab_kaist has six papers conditionally accepted with minor revisions……